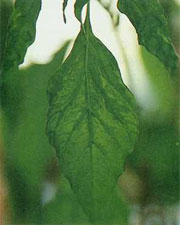 Symptom of ChiVMV

Tainan, Taiwan
August, 2005

AVRDC is inviting interested partners to test pepper germplasm that is resistant to eight isolates of chilli veinal mottle virus (ChiVMV) present in Taiwan. Some of these lines also provide resistance to ChiVMV strains in Thailand, India and Indonesia.

ChiVMV is one of the most predominant viruses of peppers in Asia. Our surveys in 16 Asian countries have shown that 30% of pepper crops are affected by this disease. The virus significantly reduces yields, with yield losses at AVRDC ranging from 55-95% in sweet pepper and from 9-74% in chili pepper trials.

Materials offered
Each partner will receive seed samples (100 seeds) of nine lines resistant to all Taiwan ChiVMV strains, and one susceptible check. Please note that the materials may not possess other horticultural traits of your interest.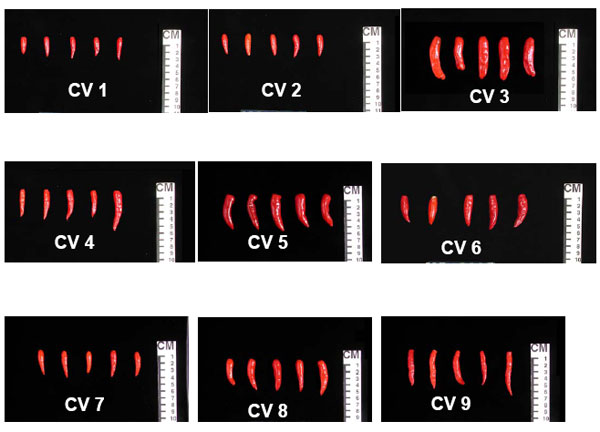 Resistant lines
Conditions for receiving the materials
1. Completion and return of the Material Transfer Agreement (MTA) before the shipment
2. Import permit from your end
3. Completion and return of the evaluation sheet at the end of testing
Services of ELISA
For a fee (50 USD per 80 individual samples), AVRDC can perform serological tests (ELISA) to determine the presence/absence of the virus in your samples.
Please send your seed request and any questions regarding the testing of this germplasm to: S.K. Green.