Modesto, California
May 22, 2008

LIMAGRAIN, the fourth largest seed group in the world has recently unveiled a new structure for its Vegetable Seed Operations. As part of this new structure, HARRIS MORAN will develop close operational links with CLAUSE and MARCO POLO. The stated goal, of what will be called a Business Unit, is for the three companies to align their global operations around an enlarged and fully consolidated R&D effort.

With over $200 Million in seed sales, the newly created Business Unit will rank in the top five of the global vegetable seed industry, breeding 23 different species on five continents.
Bruno CARETTE
Harris Moran, with headquarters in Modesto, CA, becomes the operational hub of the Business Unit for the America-Pacific region, encompassing North and South America as well as Australia and New Zealand. The BU subsidiaries in Mexico, Brazil, Chile, Argentina, Australia and New Zealand will be part of this scope. Another hub for the BU will be Clause, headquartered in Valence, France, servicing the Europe, Middle East and Africa regions. The BU organization in Asia will be announced at a later date. The region based approach is designed to increase customer focus at all levels of operations. The fully consolidated R&D effort represents a three fold increase versus the existing Harris Moran stand alone programs.
As of May 20th, 2008, Matthew JOHNSTON becomes President and COO of Harris Moran as well as Deputy CEO of the Business Unit, reporting to Bruno CARETTE, CEO. Maurice SMITH, previously President and COO of Harris Moran will take over another assignment within Groupe LIMAGRAIN. This new assignment will be announced at a later date.

Jack METZELAAR, presently VP of Sales and Marketing for Harris Moran will relocate to Valence, France to take the position of Head of Sales for the Business Unit. He will be replaced at Harris Moran by Dan BAILEY, Director of USA & Canada Sales and Andre CARIOU VP, International Sales.

Matthew JOHNSTON comments that "The implementation of the Business Unit will allow us to strengthen our position in the strategic markets of the region starting with NAFTA. Our distribution partners will be closely associated with this exciting development and the birth of the newly configured company."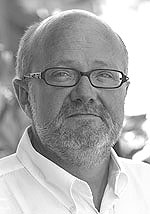 Jack METZELAAR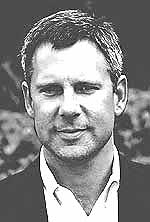 Matthew JOHNSTON