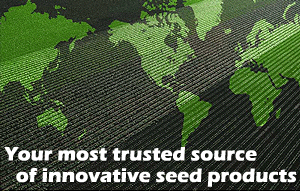 Harris Moran Seed Company is part
of the largest independently owned
seed company in the world.
It is owned by Groupe Limagrain, a French cooperative owned, run, and operated by French farmers.

Harris Moran breeds innovative vegetable varieties designed to boost yield, reduce chemical inputs, and increase freshness, flavor and fruit quality from plow to plate.
The company breeds vegetables for markets in more than 65 countries.