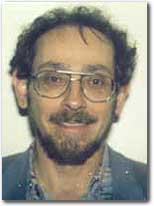 Gene MILSTEIN
President
Applewood Seed Company
USA

I was born and grew up in the Denver area. My parents were in the tennis and ski retail business. After high school, I studied at the University of California, Berkeley from 1960 – 1965 in the natural sciences. During this time I spent a year in the Monterey Bay area and became familiar with the flower seed industry in the Gilroy/Hollister/San Juan Bautista area. Upon returning to Denver in 1965, I volunteered and worked part-time at the Denver Botanic Gardens while I was starting Applewood Seed Co. For the first two years, the company offered flower and vegetable packet seed. In 1967, I purchased 5lb of Blue Columbine seed, Colorado's State Flower, from a collector. That was the start of the wildflower business. Dee, my wife, joined the company in 1968 and together with a small group of employees we collected and packaged a line of wildflower seeds. In the early years, we traveled the western states selling the packets to garden centers, nurseries and resort gift stores. In 1969 Applewood began exhibiting at wholesale Gift and Nursery shows around the country. We added more packet seed lines of herbs, ornamental grasses, indoor plants, sprouts and edible flowers. Applewood also developed many planter kits and garden accessories to broaden our product lines.

The bulk wildflower seed business began in the early 1970s as landscapers attending the Nursery shows began requesting seed mixtures for their residential and commercial projects. Then we started attending Landscape Architect, Golf Course, Erosion Control and Re-vegetation Trade Shows. Gradually, we developed an extensive list of wildflower seed mixtures for many different climate and special uses.

When my wife wanted to retire in 1997, we sold the retail product division of Applewood. That company continued independently for 3 ½ years.

Since 1997, Norm Poppe, our General Manager and I have focused on the wholesale production and distribution of bulk wildflower seed expanding to new markets and production areas around the world. Although the retail product business was a great outlet for our creative expression, it was also very demanding. The gift market requires the introduction of new products every six months. When Dee wished to retire, I decided not to add all her duties to my own. It was easier to sell and return to my original love: wildflowers.