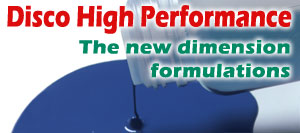 Disco High Performance
The new dimension formulations



INCOTEC's extensive knowledge of coating components and our understanding of most crop protectants, has allowed us to develop a complete range of filmcoat liquids for both vegetable and agronomic market. Our coatings are named

Disco

.

INNOVATION



INCOTEC has launched a new line of film coatings:

DISCO HIGH PERFORMANCE

. It is considered as an important

extension of our broad series of seed coatings and polymers.
The improved quality

film coatings have been thoroughly tested in lab and practical conditions utilizing a wide range of application systems and treating conditions.
We manufacture and will introduce the new formulations in Disco HP Pearl and Disco HP Color. We will work with you to provide a tailor made coating formulation customized on appearance or a company color.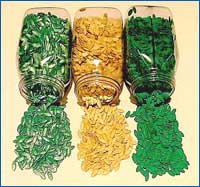 BENEFITS
· Disco HP is most effective in controlling dust-off during handling and planting of coated seeds.
· Excellent spreading of the film coat creates a superb seed coverage, especially on dark seeds like onion. In this respect, less coating is needed to fully cover the seed surface.
· Disco HP ensures excellent seed flowability while coating in seed treaters without simultaneous drying such as rotary coaters and continuous systems. Special components and agents ensure that the seeds flow free after coating.
· Excellent adhesion of crop protectants is obtained to virtually any kind of seed.