By providing a service that matches specific farmer needs with seeds currently available in their marketplace, SeedSearch helps makes informed and unbiased decisions easier .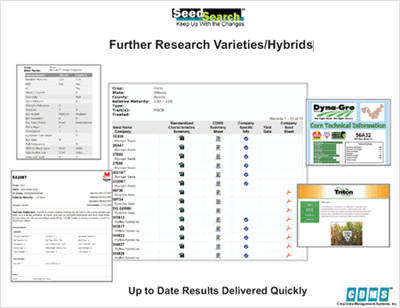 SeedSearch services many segments of the seed industry:
Seed companies benefit from enhanced exposure to their products via direct links to their website from our homepage, as well as product marketing information through the multiple links to www.seedsearch.com being placed in other agricultural web sites.
Farmers and farm managers benefit from free access to information that will assist with their buying decision process at one location on the internet.
Click here to enlarge graphic.