Resources
University of California, Davis
.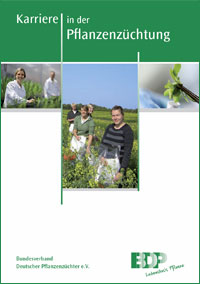 Germany
http://www.pflanzenforschung.de/studium
Karriere in der Pflanzenzüchtung
Bundesverband Deutscher Pflanzenzüchter e.V. (BDP)
Die Pflanzenzüchtung ist ein spannendes, zukunftsorientiertes Arbeitsfeld. Sie umfasst vielfältige Aufgaben und Tätigkeiten und bietet jungen Leuten interessante Berufsperspektiven.
Download (PDF, 1,93 MB)
---
USA
Master of Science in Seed Technology and Business
Seed Science Center
at Iowa State University

Paul Christensen
+1 515 294 8745
intlcorn@iastate.edu
---
I work for Iowa State University College of Agriculture and Life Sciences distance education and we offer online courses and programs that might be of interest to the seed industry. How do we gain access to posting news releases on your website?
Thanks.
-Lori

Lori Youngberg
Student Services & Marketing Representative
College of Agriculture & Life Sciences Distance Education
CALS GPIDEA College Coordinator
Iowa State University
P: 515-294-7656
F: 515-294-1924
lyoung@iastate.edu
www.agde.iastate.edu
---
University of Nebraska

The Department of Agronomy and Horticulture offers a distance-delivered non-thesis M.S. in Agronomy degree program, as well as a variety of courses and workshops to meet the needs of non-degree-seeking students and life-long learners.

Genetics and Plant Breeding
Plant Pathology
Plant Physiology & Production
etc.
.
Training plant breeders
for the 21st century

USDA's National Needs Graduate Fellowship opportunity is available to train students in classical and emergent techniques in plant breeding
.
The U.S. seed industry's FuSE burns brightly

An update on ASTA's Future Seed Executives program by Jim Schweigert
Client Operations Manager
Gro Alliance LLC