Carsten Clemmensen joins Westrup A/S as Chief Financial Officer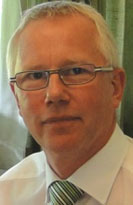 Odense, Denmark
September 21, 2011
End of August Carsten Clemmensen took up the position of CFO (Chief Financial Officer) at Westrup A/S.

Carsten has an education as MSc in Economics and Business Administration and has had management positions in a number of companies.

Carsten will be part of the management team and will qua his competences and knowledge contribute positively to the future development of Westrup.
More news from: Westrup A/S
Website: http://www.seedquest.com/_yp/w/Westrup.htm
Published: September 21, 2011
The news item on this page is copyright by the organization where it originated
Fair use notice