Clause India opens new vegetable breeding station in Bangalore
Arjunabettahali, Bangalore, Karnataka, India
February 289, 2012
Clause India recently expanded its research activity with the inauguration of a new full fledged Research and Breeding station in the village Arjunabettahali, Bangalore, Karnataka on 17th of February 2012 .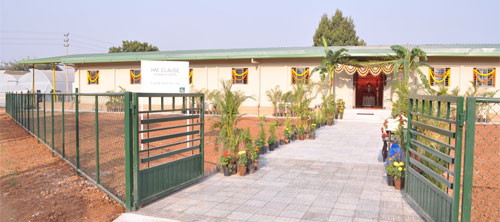 Founded in 2001, Clause India, a subsidiary of Clause France with head office in Hyderabad (AP) has been known for more than ten years for its cauliflower Madhuri, carrot Nantindo F1 and other crops in the Indian market.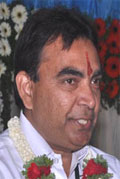 Dr Narendra Singh , Research Director Asia for Clause said: "This new facility will allow us to create innovative new varieties to meet the needs of the Indian farmer. An excellent office will give suitable working environment to the employees, along with phyto pathology laboratory and a farm equipped with drip irrigation and modern equipment on 30 acres of land on long term lease from nearby farmers. To support research and breeding activities for vegetable crops, presently 902sqm area has been developed to raise nursery and disease screening which is going to increase many fold in the coming years."

He added: "This station will mainly be used for research and development of vegetable crops: Tomato, Hot pepper, Okra, Eggplant, Watermelon, Cucumber and gourds and for evaluation of other vegetable hybrid crops for adaptation. This centre is not only developing innovative products for the markets but also spreading new technology into the area for better productivity and also creating new job opportunities in a remote area."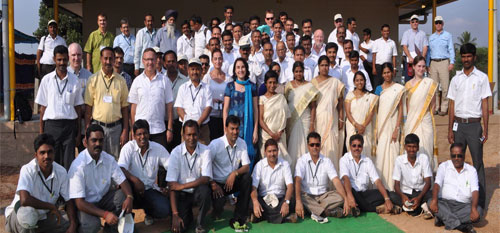 Mr Matthew Johnston , CEO HM CLAUSE said: " Because the ultimate shareholders of our company are farmers, we understand the needs of farmers and we breed varieties adapted to the local needs and agro-climatic conditions. India is for us a focus country and this new research station will benefit from the science developed in 22 similar research stations we have around the world .Technologies like marker-assisted breeding, pathology, double haploid and in-vitro culture will help speed-up the release of high yielding and disease resistant varieties for the Indian farmer."

More news from: HM.Clause
Website: http://www.hmclause.com
Published: February 28, 2012