Updated management strategy for diamondback moth
South Perth, Western Australia
October 10, 2011
Revised guidelines for insecticide-use dates for controlling diamondback moth in some vegetable crops have been introduced as part of a resistance management strategy.
Diamondback moth (DBM) is the major caterpillar pest of brassica vegetable crops.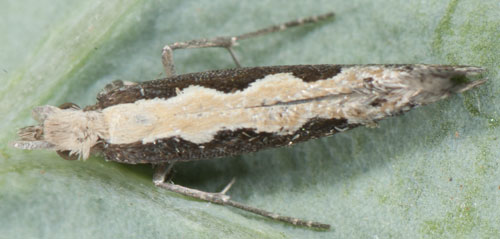 Department of Agriculture and Food development officer Alison Beattie said the management strategy had been updated following valuable feedback from brassica vegetable growers on the peak DBM periods.
"The windows for using insecticides now run from July to December for window one and from January to June for window two, shifting forward one month from previous dates," Ms Beattie said.
"The change more accurately divides the time of DBM pressure in half, providing a greater range of insecticide control options which reduces the risk of insecticide resistance occurring."
Ms Beattie said growers should continue to monitor crops regularly, and only apply insecticides when the threshold was reached.
"The insecticide resistance strategy is part of an integrated pest management program used in conjunction with crop monitoring to assist in decisions on managing DBM," she said.
"It highlights the importance of rotating between different groups of insecticides, with various modes of action to help prevent DBM developing insecticide resistance.
"The department has written to growers with information about the updated strategy. Previous versions of the strategy should no longer be used."
Further information regarding the insecticide resistance management strategy and
diamondback moth can be obtained from the Department of Agriculture and Food WA by contacting Stewart Learmonth or Alison Beattie at the Manjimup office on 9777 0000 or Rachel Lancaster at Bunbury on 9780 6210.

More solutions from: Western Australia, Department of Primary Industries
Website: http://www.agric.wa.gov.au
Published: October 10, 2011