Germains Seed Technology and Wolf Trax announce collaboration and new development for plant health: goseed PROTINUS
United Kingdom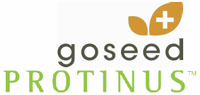 November 4, 2011
Germains Seed Technology ("Germains") and Wolf Trax, a manufacturer of innovative plant nutrition products, are pleased to announce a collaboration which will see an exciting development for the Seed Industry in plant health, in the form of goseed PROTINUS™.

Both Parties have signed an exclusive agreement for Germains to be the sole supplier of PROTINUS for lettuce, carrots, spinach, onions, parsnips and tomatoes in the States of Arizona, California, Colorado, Florida, Idaho, Indiana, New Mexico, Oregon and Washington and the Provinces of Ontario and Quebec.

goseed PROTINUS is a unique seed technology which provides a healthy start to a range of horticultural crops. It is formulated to promote early seed nutrition, and is proven to increase early seedling development and root growth under a variety of growing conditions.

Business Director Cathy Farr commented: "This is an exciting time for Germains exploring new and innovative seed technologies, and our collaboration with Wolf Trax, an innovator in research-proven plant nutrition technologies, allows us to support the seed companies in delivering strong, healthy seeds to the horticultural industry."

PROTINUS™ is a trademark of Wolf Trax, Inc., used under license by Germains Seed Technology, Inc..

More solutions from:
. Germains Seed Technology
. Wolf Trax, Inc.
Website: http://www.seedquest.com/id/g/gtg.htm
Published: November 4, 2011