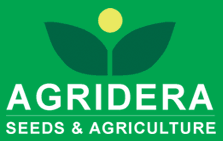 Agridera Seeds & Agriculture Ltd.
PO Box 103
Gedera 70750Israel
Tel: +972 8 944 92 22
Fax: +972 8 944 92 00
Agridera was established as a private entity in 1952 by seven farming families from the town of Gedera in central Israel.

Till year 2000 it was called Zeraim Gedera and it bred, produced and sold vegetable and open field crops.

In 2000, company share holders decided to split the company into two independent companies:
One company kept the original name Zeraim Gedera and is today part of the Syngenta group and continued its' activity in vegetable seeds only.
The other company was named Agridera Seeds and Agriculture. It devoted its' activity at first to open field crop seeds and crop management services to Zeraim Gedera. Today, 11 years later, Agridera breeds, produces and sells worldwide by herself open field crops, vegetables and flower seeds. In addition it continues providing crop managements services to itself as well as to external companies such as Zeraim Gedera and other agricultural companies.
As a seed company Agridera is active in three main domains:
Open field crop seeds – wheat, cotton, legumes, hybrid confection sunflower
Vegetable seeds – hybrid open field tomatoes, eggplant, onion paprika, etc.
Ornamental seeds – hybrid cut sunflowers, hybrid patio tomatoes etc.
Agridera owns vast agricultural fields in the farm where it performs the necessary R&D and production activities as a seed company.

In addition, Agridera grows in the farm fields crops such as Cotton, Chickpea, corn and other vegetables.

Agridera is today a leading player in the open field seed domain in Israel. It also is on way to become a substantial player in different markets worldwide, especially in cut sunflowers, legumes, open field hybrid tomatoes and wheat seeds.

For R&D purposes Agridera maintains numerous cooperations with top notch academic institutes in matters of agricultural and genetic research, such as Weizman institute, Volcany institute, and Hebrew University Faculty of Agriculture.

Agridera aims R&D of its' products to solve the demands of growers worldwide as well as the demands of the final consumer in the target markets.

We at Agridera believe that in order to promote today's global agriculture it is essential to assist to the grower's benefit, profit and wellbeing, along with satisfying the needs of the final consumer, pricewise and quality wise. All these should be kept in a manner that will respect environmental friendly principles.

Agridera LTD is an official member of the seeds branch at the Federation of Israeli Chambers of Commerce.
Product line:

Field & farm seed
Clover
Cotton
Sunflower
Wheat

Forage & turf seed
Clover

Ornamentals
Helianthus
Moluccella / Bells of Ireland
Sunflower

Vegetable seed
Eggplant (Brinjal)
Onion
Pepper
Tomato
Watermelon