Salesmen with unconventional seed (or soil) treatments call every so often. Some products sound like the Formula One Race Car of seed treatments (in other words a miracle product). None are miracle products, but most are not snake oils either.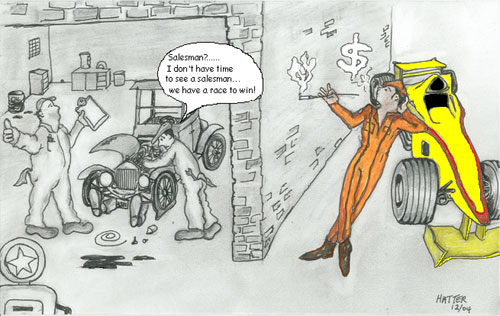 These treatments are usually based on fairly good science and, in theory, the concepts are legitimate, but may not be effective in every field or environmental condition. The question is…will the seed (or soil) treatment add up to an economic benefit to you, in your field, under your environmental conditions
One Unconventional Treatment
The objective of this treatment is to create a healthier soil environment around the seed or plant by manipulating microbial food sources. First, the soil is analyzed to determine the carbon/nitrogen ratio. An average cultivated soil will have a carbon/nitrogen ratio of about 11:1 (11 parts carbon to 1 part nitrogen). Once the carbon/nitrogen ratio is known, there is an attempt to widen the ratio by adding specific amounts of carbon (microbial food source) around the seed or plant in order to stimulate microbial growth. As the microbes grow on this additional carbon source, they also consume available nitrogen. The general population of microbes continues to increase until nitrogen becomes the limiting growth factor for most microbes. Some beneficial microbes are able to convert nitrogen found in the air we breathe, to available nitrogen. In other words, these microbes make their own nitrogen, so the growth of these beneficial microbes continues even if soil nitrogen is lacking. Nitrogen eventually becomes more abundant, and starts to accumulate in the soil. In addition to this, the treatment includes inoculation with beneficial nitrogen fixing bacteria and an enzyme that is said to stimulate microbial growth. The producers of this product claim the end result is a richer healthier soil, and healthier more vigorous seedlings and plants.
The Question to ask
The process sounds fairly complex, and maybe a little confusing, but if you sit back and look at the science, all of this activity happens naturally in the soil as an important phase of the carbon cycle. The question is…Will this treatment affect the carbon cycle enough to make an economic difference in the field?
One Way to Answer the Question
If there's enough positive third party data (and I emphasize THIRD PARTY) to make the effort worth while, the best way to know if an unconventional treatment like the one described above will work for you, is to try it. And try it over several years or locations, always planting a portion of the field without the treatment and a portion of the field with the treatment, in order to compare the two side by side.
Next, our topic will be "Better Tasting Sweet Corn Varieties may Mean more Plant Stand Problems for Growers".
Keith
k.kubik@hmclause.com