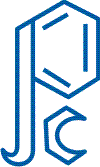 Priya Chemicals
2 Larissa
396/B off S .T. Rd.
Mahim, Mumbai 400 016
India

E-mail: angle@vsnl.com

Tel: +91 22 2444 9379 / 2446 0419 ~ 20

Fax: +91 22 2444 9459

Web: www.priyachem.com
Manufacturer of Hydrolysed Proteins (Amino Acids) from Soybean (NON GMO) by enzymic hydrolysis.

Producing Mineral Chelates of Amino Acids.
ISO and FAMI-QS (EU Standards) certified company, holding Six patents.

Products based on Amino Acids available for Agriculture, Feed and Nutrition.

Ankur: Amino Acids based product for seed coating, improves germination of seeds and provides better white root system formation.