ALMACO Automated processing lines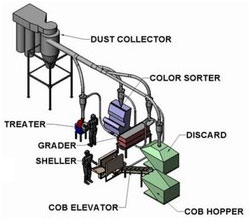 Almaco can help you save time and resources by automating your seed lab processes.
There have been individual processes for shelling, cleaning, grading, treating, and packaging your seed. The processing line helps automate these individual steps by pneumatically transferring grain from process to process.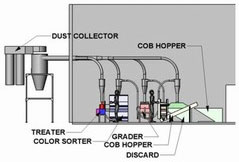 Researchers can drop ears into the sheller and get treated seed out the other end of the line with no contamination between samples.
A processing line can help you eliminate repeated seed handling, potential seed spillage and speeds up the seed processing time.
ALMACO - It's quality you can count on!