ASTEC South Africa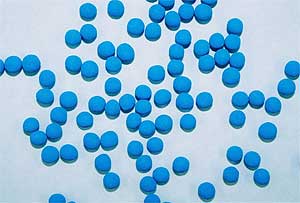 In order to maintain its presence in both local and international markets, South Africa is increasingly experiencing the need to move to higher quality markets such as Europe, Japan and the Americas, where the cost effectiveness of South African seed producers gives them a competitive advantage, producing world class quality at lower prices.
SITEC was established in South Africa in June 2002 to support the South African seed market in this evolution towards higher quality.
Providing Seed Cleaning and Upgrading
ASTEC's cleaning services include precleaning, specific weight fractioning, cleaning, debearding, weed seed removal, broken seed removal, etc.

Using mechanical operations, inert material, other crop seed and weed seed can be removed from the seed lot, resulting in a high putrity of the seed lot.

Specialized equipment such as a color sorter and magnetic separator are available.

SOME DIFFERENT TECHNIQUES USED

Seed sorting by size or thickness
Seed sorting by specific weight
Seed sorting by air velocity
Seed polishing, debearding and/or dehulling
Seed sorting by color
Seed sorting by pericarp texture
Seed sorting by shape
Providing Pelleting Systems
PELLETING

Enclosing your seed in a round sphere, for maximum plantability, and providing an ideal platform for protectants and coatings. SITEC can provide different types of pellets, dependent on need - for example, a "melting" pellet that dissolves away, or a "splitting" pellet that breaks easily in half with water contact.

ENCRUSTING

A lesser build up than a traditional pellet, allowing seed shape to persist while improving plantability.

MarQ Tagging

An identity preservation system for your seeds - apparent only to you - to protect your seed investment. A range of coatings and detector choices can give a visual or audible signal to tell you that the seed is yours - or not!

COATING

Our extensive knowledge and access to polymers and coating systems guarantees the best coating for your seed or seed pellet.