Every downside has a upside: How viruses are accelerating digitalisation
Enkhuizen, The Netherlands
November 10, 2020
Both ToBRFV and the coronavirus are currently spreading through our sector like wildfire, so if we are to keep both people and plants healthy, we have to change the way we work. For many, this is taking some getting used to. Robotisation and digital support are taking off in a big way. The good news is that this technological (r)evolution also offers new opportunities and benefits.
To protect our plant capital and ourselves from viruses, we are taking strict hygiene measures, limiting access to greenhouses and crops, and keeping our distance from each other. This is directly affecting the way we work. Datalab Head Liesbeth Fijen and Program Manager Technology Nanne Faber know all about that. "It's all about risk management," says Faber. "The Tobamovirus was already making trials harder to evaluate. And then the coronavirus hit us. If you are no longer able to meet up with other people to evaluate crops, you have to come up with an alternative. For example, there are already robot trolleys with cameras riding round in greenhouses and drones flying over trial fields. And there's more to come."
Observing remotely
Take robotisation and digital support, for example. These enable you to evaluate trials remotely and generate data (for example for phenotyping), process it and share it with each other and our clients. To steer this all in the right direction, the Datalab has been working with Breeding and Marketing & Sales to produce the "Observations Without Borders" programme (original title: "Breeding Without Borders"), which received the Enza Zaden Innovation Award in 2020. Faber explains: "Essentially, this boils down to collecting crop data using vision technology, sensors, drones and robots. To make all the data accessible, link it to other existing data flows and present it in a way that will aid decision-making, we needed a smart data platform that brings it all together. A worldwide dashboard for all users at Enza Zaden, providing all the internal and external data you need for efficient decision-making, which you can then share with your customers."
Watching worldwide
And the plans go further than that. "The basis is already there but there is still a lot of development work to be done," says Liesbeth Fijen. "By developing features such as data definitions and validation standards, we can get tools working even better and produce the right insights." This will ensure all processes at Enza Zaden run more smoothly and will enable us to optimally connect the expertise of all departments, such as breeding, seed production, sales and other disciplines. Marketing & Sales will be able to watch breeding trials directly, for example. "You can also have customers and producers from all over the world watching digitally," the data specialist adds. "And vice versa. By making the right tools available, we can look inside greenhouses and at trial fields anywhere in the world, and we can check the data collected against local standards and needs."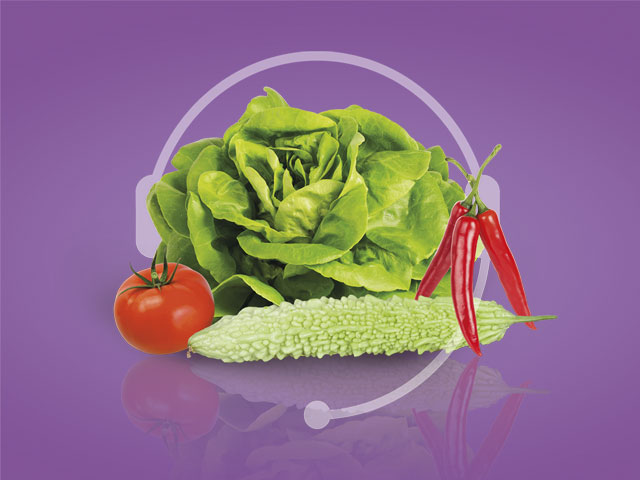 Field events and trade fairs go online
Not being able to organise and visit open days and trade fairs is a considerable challenge. After all, personal contact with clients is something we value highly. So we immediately set about drawing up a varied online programme.
Varied programmes
"In the current circumstances, digital events are necessary if we are to continue to run our field days and showcase and profile new varieties," Communications Manager Edith Bakker explains. "So we have created digital campaigns on a particular event or theme, with personal presentations from different locations, video content and graphics. We are putting on a varied and exciting programme in which participants can leave feedback and ask questions."
Personal contact
Does the switch to online mean that personal contact is now a thing of the past? "Definitely not," Bakker emphasises. "After all, personal contact with customers is one of our distinguishing features. We want to keep it that way, but we will have to organise things differently – more one-on-one. The internet and digital tools that facilitate collaboration can't replace everything, but they do give us opportunities to reach out to our stakeholders in a smart, interactive way. The fact that everyone can visit online events from their home or workplace also has practical benefits, of course, as it saves a lot of time and money."
More news from: Enza Zaden BV
Website: http://www.enzazaden.com
Published: November 10, 2020