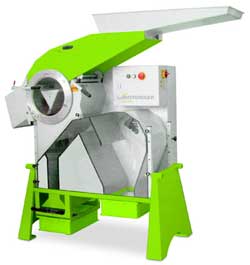 Since 1953 WINTERSTEIGER has been a leader in the production of equipment for agricultural field research.

The design and production of innovative machines and laboratory equipment for seed research of agricultural and industrial plants are the objectives of the Seedmech division.

The following equipment is available from WINTERSTEIGER:
Plot combines for all kind of crops (photo top right)
Forage Harvester
Tool carrier especially for field research
Plot seeders tractormounted and self propelled
Sprayers and fertiliser distributors for agricultural research
Stationary treshers
Laboratory treshers (photo bottom right)
Laboratory chopper
Laboratory seed dressers
Sample dividers
Seed cleaners for samples
Seed counters
WINTERSTEIGER products are sold by its own subsidiaries at 12 locations worldwide. Together with more than 60 agencies WINTERSTEIGER supplies over 130 countries all over the world.
WINTERSTEIGER also holds regular seminars and training courses on the mechanisation of field trials.