Senior Plant Breeder for Peas and Beans
Location: Warden, Washington, USA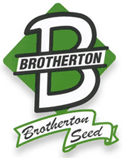 Brotherton Seed operates a production facility and breeding operation in central Washington State. Over the past 80+ years Brotherton Seed has gained the trust of food processors and fresh market dealers worldwide. The company ships nearly 40 percent of our annual sales to export markets. Parent lines, foundation, and elite seed are grown every year on more than +150 acres in addition to thousands of acres contracted with qualified seed growers. The Columbia Basin is an arid area with the most modern irrigation equipment. Its climatic and phytosanitary conditions offer the ideal environment for the development of new pea and bean varieties and the production of high-quality seed. Our varieties are evaluated in trials throughout the world for performance, quality, and adaptation.
Recognized for outstanding scientific accomplishments for pea improvement, especially for pioneering work in developing multi-podded varieties suitable for commercial use, Brotherton Seed is fully committed to an innovative research program. Our primary research objective is to maintain and further develop competetive product pipelines including anticipate the needs of processors with varieties to fit changing quality requirements. Brotherton Seed is a part of Verisem Seed Group.
This is an exciting senior breeder position with the opportunity to become the Breeding Director in a beautiful Washington state, and you will inherit existing pea and bean programs, and spend time with a departing breeder during at least full season transition.
RESPONSIBILITIES
Work closely with company leadership, to translate market needs and future trends into product profiles and breeding targets
Develop improved varieties for targeted Market segments of peas and beans, according to company business plans
Deliver varieties to the market using a combination of both traditional breeding and supporting technologies e.g., molecular biology, pathology etc.
Evaluate, select, and advance germplasm for targeted Market segments and improve varieties output of existing pea breeding program and accelerate development of bean breeding program.
Manage breeding programs at our main site in Warden, WA, and testing program across Pacific northwest and main USA
Travel domestically and to Off-season nursery in Chile, as needed
Lead, support, and direct the breeding team, personnel and all breeding related activities including research seed production.
REQUIRED
PhD in plant breeding or genetics, or master's and B. Science with equivalent experience
Must be aware of new technologies and exploit their use through collaboration with services providers and Public Universities, e.g., use of molecular markers to facilitate selection.
Must be entrepreneurial and be committed to long term success.
Must be able to make sound judgments and quick decisions and have skills to influence all company and industry stakeholders
In depth working knowledge of horticulture, agronomy, molecular biology, genetics, pathology, and statistics and experimental design
Excellent communication skills and English proficiency
Good computer skills, and ability to find and apply "off the shelf" data management tools, statistical software's, molecular and cell biology tools among others.
Lead a breeding team, manage resources, both capital and operational.
Ability to work outside in varying environmental conditions with additional hours/weekends during crops peak periods.
The candidate must be eligible to work in the United States.
We will offer the right person a very competitive compensation package, the freedom to create and the support to succeed. All of this in the beautiful Washington State, a natural habitat excellent for fishing, and hunting, and a great environment to raise a family and enjoy life.
Application
To apply for this position, please send an email to: rasmus.juhl@verisemseeds.com
More positions from: Brotherton Seed Co., Inc.
Posted from November 7, 2022 until May 7, 2023
SeedQuest reference number: 142310