PlantbiotiX
702/B Polaris, Off Marol Maroshi Road
Marol, Andheri (East)Mumbai 400059India
E-mail: info@zytex.com
Tel: +91 22 6772 3000
Fax: +91 22 6725 3399
Web: http://www.plantbiotix.com
Provides safe and sustainable biological solutions for enhancing farm production
"We believe microbes and plants are intimate partners in virtually every life processes. It is a probiotic in plant science. Microbes' helps plants by improving availability of crop nutrients, enhancing plant root growth and neutralizing toxic compounds in soil. It also helps plants in improving resistance against diseases, deterring pathogens and mitigates abiotic stress," says Mr. Dhananjay Edakhe, CEO, PlantbiotiX. Company is offering bio solutions to increase farm production by boosting the plant growth and safeguarding from pest/disease attack. It is located at Mumbai, Maharashtra.
PlantbiotiX is a bio agri business division of Zytex Biotech, Mumbai, pioneer in bio technology. Its expertise in fermentation and microbial strain selection has played a significant role in various industries like textile, food, cosmetic, neutraceuticals and many more. Zytex have well-equipped state-of-the-art technology manufacturing facilities and testing capabilities to produce world class quality products at Silvasa and Baroda in Gujarat state which are ISO 9000, ISO 22000, GMP and FAMIQS certified and R &D lab which is recognized by government of India and has the recognition of DSRI Department of Scientific and Industrial Research (DSIR), Government of India.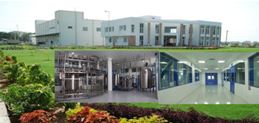 Products
"We have successfully launched our products in three segments namely Bio nutrition, Bio-control and Soil health in the year 2015-16. All products are microbe based agri- inputs. These have been very well received by farming community and our channel partners / business associates across these indicated states," asserts Dr. Shekhar Bisht, Product Application Manager.
The majority of PlantbiotiX products are approved for the Organic Farming (NCOF) by ECOCERT. "Most of these formulations contain beneficial bacteria that are able to colonize the roots and promote plant growth and increase productivity either through direct action or via biological control of plant diseases," he highlights. All the products can be used through multiple mode of application such as seed treatment, drenching, and broad casting and through drip irrigation. These are suitable for both open field cultivation and protected cultivation.
Bio-control
Rubitrol - (Microbial consortia based formulation for healthy plant growth)
Rhizocare - (Trichoderma viride based potential Bio fungicide)
Bio-nutrition
Cropmate - (PGPR - Plant Growth Promoting Rhizobacteria)
Xplorer Plus - (Mycorrhizal consortia)
Incryl - (Biological Solution for Yield & Growth)
ZoomGro - (6 in 1 Crop Vitalizer)
P'rise - (Phosphate Solubilizing Bacteria)
Movi'K - (Potassium Mobilizing Bacteria)
FruitUp - (Nanotechnology based secondary nutrients)
Soil health improvement
Velox - (Bio composting Bacteria)
BP-100 - (Bio-Polymer based Soil Vitalizer)
Product Application
Application of the products varies from crop-crop. "In general 2 to 3 times product application is advised based on crop. However, we have developed smartphone enabled app focusing crop and product based solutions for farming. Farmers can follow below link to download PlantbiotiX app for better understanding on product application https://play.google.com/store/apps/details?id=com.plantbiotix. There is no formal training required to use these products. These are similar to other agro-chemical products.