Interviews touching on seed-related Intellectual Property Protection

June 2002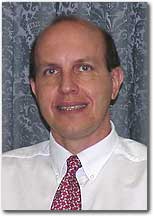 Dr. Paul Zankowski
Commissioner
Plant Variety Protection Office
United States Department of Agriculture
USA

Dr. Paul Zankowski has been involved in plant biotechnology and the seed industry for the past 15 years. Dr. Zankowski received his B.S. degree in Biology from Penn State University, and his M.S. and Ph.D. degrees in Plant Physiology from the University of California, Davis. He conducted post-doctoral work in Plant Bioengineering at the ARCO Plant Cell Research Institute and Advanced Genetic Sciences. Dr. Zankowski joined the Biotechnology team at Harris Moran Seed Company in 1988 where he held the positions of Cell Biologist, Associate Director of Science & Technology, Biotechnology Manager, Vice President of Research, and Director of Biotechnology.
Dr. Zankowski was appointed the Commissioner of USDA's Plant Variety Protection Office in June 2001.
You have recently returned from the UPOV meeting in Geneva, Switzerland. What major issues were discussed and what key results achieved?

This was my first UPOV meeting, as such I found the discussions to be valuable for the development of new plant varieties worldwide.
Currently 50 countries are members of UPOV - the impact of these discussions and any resulting consensus may have a large impact on international plant intellectual property protection. The UPOV meetings included the session of the Technical Committee, the Administrative and Legal Committee, the Consultative Committee and an Extraordinary Council session.
The Technical Committee discussed guidelines for plant variety distinctness, uniformity, and stability and the ongoing work of various technical working parties, including the group on Biochemical and Molecular Techniques and DNA-Profiling.
The Administrative and Legal Committee, Consultative Committee and Council session discussed and adopted the document dealing with the notion of the plant breeder and common knowledge in UPOV based plant variety protection systems.
What are the major issues that remain to be tackled towards a worldwide harmonization of PVP legislation within UPOV?

One major issue that was discussed during the April 2002 UPOV meeting involved the interface between patents and plant breeders' rights. This topic deals with the breeder's or research exemption which is one of the key components of the UPOV convention and the United States Plant Variety Protection Act. The research exemption promotes the development of new plant varieties by making sure that protected germplasm sources remain available for plant breeding. This exemption also helps to broaden and safeguard the genetic basis for plant improvement which ensures an approach to plant breeding that can be both sustained and productive in the long term. This is an essential aspect of an effective plant variety protection system with the overall goal of encouraging development of new varieties of plants, for the benefit of all societies.
Other issues that have and will arise within UPOV meetings are schemes to maintain a free exchange of germplasm; harmonization between plant breeders rights (plant variety protection) and patent systems; methods for the integration of the UPOV convention with other treaties such as the BioDiversity Treaty; harmonizing concepts of Essential Derivation; and topics concerning bioengineered plants. A final issue is that some UPOV member countries have Plant Breeder's Rights offices, which perform variety testing for applicants and issue protection based on the results of those tests, while others use a system similar to the US PVPO and evaluate evidence from the applicant. With these diverse systems, it is challenging to achieve worldwide harmonization of PVP legislation.
You have been Commissioner of the Plant Variety Protection Office for almost a year. What have you been able to achieve during this first year?

Most of my first year as Commissioner has involved learning the aspects of US plant intellectual property at the PVPO relative to the US Patent and Trademark Office and to other countries systems.
The goals that I have for this first year include developing a system for electronic payment of fees to the PVPO, making issued and expired PVP certificates electronically available on the Internet, developing a system for electronic filing of PVP certificates, and maintaining an efficient work environment. The Office plans to begin scanning the paper expired PVP certificates as the first step in electronic document conversion. We are continuing to investigate and evaluate systems for electronic fee payment and electronic filing. I believe that the PVP examining staff can achieve great results by focusing on examining applications. Since I have been appointed Commissioner the office has examined 481 PVP applications and reduced the applications backlog from 1083 to 817 PVP applications. The PVPO continues to look at innovative methods to streamline the PVP application process.
The PVP Office serves a large constituency of breeders. What percentage of this constituency is in the USA, and what other countries are using the services of the Office?

Approximately 91 percent of PVP applicants are from the United States. Seventy seven percent of these are from commercial company breeders and 13 percent are public institution breeders (experiment station, government, etc.).
Approximately 9 percent of our applicants are from foreign countries. We are able to accept applications from any of the 50 countries that are members of UPOV.
In 2000 we received applications from breeders in Argentina, Australia, Canada, Germany, United Kingdom, Japan, Mexico, Netherlands, Poland, and Sweden.
Are these breeders making full use of your services?

The needs of each individual breeder are different; I think the breeders use our services to the full extent to satisfy their needs.
Most people are not aware that the PVPO also provides services to the UPOV Office in Geneva, our foreign counterparts in other countries, internally within the USDA, seed certification, banks, lawyers, schools, and the general public. All applicants receive the same services for the same price. Since the Plant Variety Protection Act allows a breeder to market the variety for up to four years in a foreign country before applying for a PVP, foreign applicants have more time to decide whether marketing their variety in the United States will be profitable. This is of great benefit to the breeders, especially if they must get phytosanitary certificates, or find a domestic company to market the variety in the U.S.
What are the key areas in which the PVP Office can and will raise the level of service it provides?

The most critical area is improving the processing time for PVP applications. In addition, the PVPO plans to migrate to an e-business system that will allow customers to file PVP applications electronically. This would help speed the review process by reducing paperwork handling since applications would be entered directly into our crop database. The PVPO recently completed a Sixth Sigma review, which has improved our efficiency and promises to lead to higher quality service and products. We have a Quality Assurance officer, whose job it is to review applications for consistent format and supportable evidence of distinctness, uniformity, and stability. With these improvements, we were able to finalize decisions on over 600 applications last year -- double the productivity of the previous year. We are on track to maintain this level of productivity again this year. One of most immediate goals to allow for electronic payments for PVPO fees.
Also, as I mentioned previously, we are planning on making all expired and issued certificates available in an electronic format on the Internet. The PVPO would like to provide easier access to the public portions of our data collections, e.g., online searching capabilities, so plant breeders can compare their experimental varieties with those already PV protected before they send in their applications or so they can use this information in their breeding programs. Part of the requirement for PVP protection is a description of the variety's breeding history; the PVPO has these "recipes" for the creation of some 7,200 plant varieties – this information would be more accessible following the completion of this scanning project. The PVPO is also involved in foreign outreach and capacity building by helping train and assist other countries in establishing PVP offices. The examining staff has traveled to China, Thailand, and Yugoslavia this past year to present the system of the US PVPO.
What can the USDA's PVP Office learn from the plant variety protection offices in other countries?

I think that one important aspect is that we all are members of a global marketplace and are all dependent on each other. There has never been a greater need for cooperation, assistance, and sharing of information between all PVP offices. The need to develop new and improved varieties for sustainable world agriculture is not something a single country can accomplish. Cooperation among PVP offices and the dissemination of information to the breeders would be a great service.
We have already learned much from our colleagues in other countries. During discussions, we have learned which traits are useful for distinguishing among varieties and what minimum distance between varieties is acceptable. We have learned how to handle first generation hybrids and tree species to prove uniformity and stability in these crops, which is more challenging than in most agronomic crops. The on-going discussions about biomolecular techniques have been especially enlightening to our examiners. Whether the genetic differences should be linked to known morphological traits or can stand alone as the basis of distinctness is still under debate. Another way that we benefited from our UPOV membership is in the exchange of data about species that are new to us and which varieties in that species are known to exist.
The reverse is also true. We welcome visitors from many countries to our office to describe our office methods and procedures. We also send examiners to foreign countries to teach courses in how to establish an office similar to the United States PVP Office. In the last year, the PVPO taught four courses to international groups.
You have spent 12 years working in the private seed industry in the United States before moving to your current position. What important lessons have you learned during your years in the seed industry?

I have learned several things, among them:
a) There are many knowledgeable people in the seed and biotechnology industry trying to make a profit through plant variety development and seed sales. Often the low margin on seed sales in the US makes it difficult to justify increased expenditures for research and development activities, especially in plant biotechnology. But I believe it is essential that the efforts remain strong in the development of new bioengineered plants which will be fundamental to the survival of US and international agriculture and to the overall benefit of society.
b) The importance of establishing collaborations – it is not possible to have access to all germplasm sources and biotechnology tools - therefore establishing research and business collaborations often provide the synergy to accomplish far more than can be achieved by a single company.
c) Often the short term gains overshadow the long term goals and potential gains in the private seed sector – I found the public research (USDA, universities, experimental stations) a reliable resource for long term projects which often appear to have low profitability.
From your vantage point, what are the key issues that will be confronting the seed industry in the near term?

Continued industry consolidation, increased use of all forms of intellectual property, increased use of material transfer agreements and contracts, and rapidly decreasing access to improved germplasm to develop new varieties.
The concentration on short term capital gains will hinder the long term access to new breeding material.
Companies will continue to rethink their position on developing bioengineered plant varieties; and as such they may resort to licensing agreements which could leave new variety development to the few major players.
Could you please tell us about an individual in the seed industry whom you have found particularly inspirational?

I think that the two individuals that I found most inspirational while at Harris Moran Seed Company were Phil Ashcraft, former President of Harris Moran Seeds and Bob Frazier, former vice president of Research and Production.
Both of them showed me the value of remaining true to your convictions, having a vision, maintaining a long term outlook through difficult times, and maintaining moral standards.
Both Phil and Bob were a source of direction and motivation for me while I was in the seed industry.

For more information about the Plant Variety Protection Office of USDA, please visit www.ams.usda.gov/science/PVPO/pvp.htm
Dr. Zankowski can be reached at Paul.Zankowski@usda.gov