Hello.


How DNA techniques help the seed industry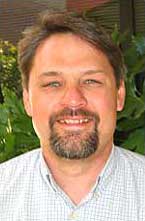 I am Dr. Keith Kubik.

I am a seed physiologist at Harris Moran, and
the author of this Seed Physiology & Seed Technology Newsletter, or column.
Each column focuses on one topic.
It also serves as a Question & Answer Forum where you can e-mail me any questions you may have.
I will answer your questions directly via e-mail and I may disk.kubik@hmclause.com


Current issue
Future topics
TABLE OF CONTENTS
Seed Germination and Performance
Disease Organisms and Remedies
Improving the Performance of your Seeds
Planting Seed in a more Precise Manner
Opportunities and Expectations in the Future of Seed Technology